Being Proud: The small steps that could make a profound difference to dry eye disease patients
In the second article in our series - Being Proud: Projects that Make a Difference in Eye Care - Craig Wallace, General Manager of Santen UK, talks about Santen as a Social Innovator.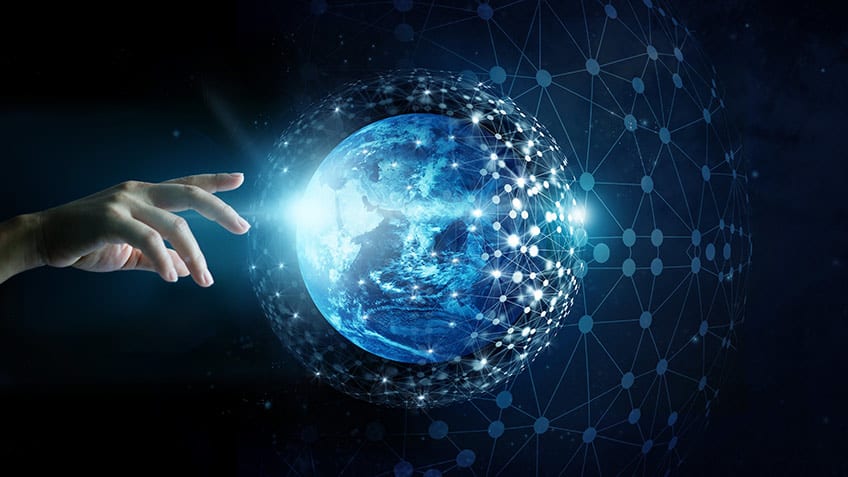 My dream is for eye care to shift from being a Cinderella disease in the UK to one that is taken seriously - and for Santen to have played a crucial part in that.
Our report on improving dry eye disease care post-Covid is one small, but very important, part of making this a reality.
The report, DED services in the era of COVID-19, is also a fantastic example of living Santen's relatively new global strategy of being a social innovator in ophthalmology.
Being a social innovator is about doing more than just making good medicines, it's about bringing different stakeholders, pharmaceutical companies, healthcare professionals, patient organisations, governments etc., together in a holistic way to collaborate to make a difference. And that's something Santen is committed to doing over the next ten years.
Eye care is one of the biggest things that affects people's wellbeing. If you ask the general public what they care about in terms of their health, protecting their sight and everything that comes with it – their ability to do their work, see their family and enjoy the world – is one of the most important things to them. Many people will say that it's actually more important to them than things like cancer, believe it or not, but governments don't give eye care the priority it deserves.
When we were putting together our report on dry eye disease, we talked to customers and we worked with a group of opinion leaders to try and find answers to difficult questions and come up with recommendations to improve care, so that patients get a better deal in the future. It's a really good example of walking the walk and actually being a social innovator.
Another example of social innovation is our work with the Industry Vision Group (IVG) to champion the cause for more investment in ophthalmology in the UK.
Almost 1 in 10 hospital outpatient appointments are for eye services but we don't spend 10% of the NHS budget, in fact it's nowhere near that (approximately £2.3 billion out of 87.4 billion in 2019) and this shows.1,2,3 Investment is also one of the lowest at just 1.5% of the country's medical research budget (combining UK Research and Innovation, government, charities and other public bodies).1
The country is facing severe staff shortages: Currently, more than three quarters (77%) of eye units have unfilled consultant posts and two-thirds forced to rely on locum staff.4 With nearly a third of consultants aged 55+ (27%) and many likely looking to retire in the next ten years, this is a problem which is set to get worse.4
Combined with the increase in patient demand – due to an aging populating, rise in diabetes and complex cases – is a worrying cocktail for our ophthalmology services. The significant strain on services has implications for patient care and it's normally the most vulnerable who suffer. As highlighted in Public Health England's recent Atlas of variation in risk factors and healthcare for vision in England the "oldest old" are at greatest risk of sight loss.5 More than three-quarters of people living with sight loss are over the age of 64, while one in three aged 85 and over live with sight loss.5,6
We should have more ophthalmologists and a bigger slice of the £160 billion that's spent on health needs to be channelled towards ophthalmology than is currently the case.7
Of course, social innovation takes a different form in different countries. In the developing world, Santen has announced a 10-year collaboration with the eye care charity Orbis.
https://www.orbis.org/en/news/2020/santen-partnership
This collaboration aims are to ensure that we close the gap on eyecare availability so people in the developing world have just as much access to eyecare as we do here in countries like the UK. This is challenging but there are some very clever actions already happening. For example Orbis's flying eye hospitals. These planes have been converted to have operating theatres & training facilities inside the plane in place of seats, they fly in, park on a runway and then leading KOLs who have volunteered their time run clinic for patients or training seasons for local doctors.
In the UK, the challenges are different and the solutions are different. I'd like to see eye care to be considered a higher priority here than it is right now.
Most people will go to the dentist once a year-ish and think that's the right thing to do. But most people will not go and have their eyes checked once a year, despite probably agreeing that their eyes are even more important than their teeth. Regularly going to an optician to have your eyes checked is something everyone should be doing and that's something I'd like to try to change over the next ten years.
Goals such as persuading everyone to go for an eye test annually or getting a bigger chunk of the £160 billion health budget for ophthalmology will be very hard to actually achieve. But I'm going to keep shouting about them because, hopefully by putting these big things out there, you will get a little bit closer to actually doing them.
The dry eye disease report, in contrast, lays out some very simple, tangible steps that people could take that would make a profound difference to patients.
The steps can be small but, if multiple stakeholders are all making a small step in the right direction, the collective impact could be huge.
References
1. https://www.fightforsight.org.uk/media/3302/time-to-focus-report.pdf (accessed May 2023).
2. https://www.england.nhs.uk/blog/creating-a-community-of-care-on-eye-health/
3. https://www.nuffieldtrust.org.uk/news-item/checking-the-nhs-reality-the-true-state-of-the-health-services-finances?gclid=Cj0KCQjwr82iBhCuARIsAO0EAZwaqxz6ECgSnt8FezAF-MlkX2v6BEsUgCgDnG80-7wykswPbtO29r8aAkjAEALw_wcB
4. Response from The Royal College of Ophthalmologists (RCOphth) to the HEE Strategic Framework Call for Evidence, 2021. Available at: https://www.rcophth.ac.uk/news-views/rcophth-calls-for-action-on-workforce-to-reduce-strain/ (accessed March 2023).
5. https://fingertips.phe.org.uk/documents/VisionAtlas_v1.1_20210817.pdf
6. http://wcb-ccd.org.uk/library/rnib_state_of_the_nation_report_2016_pdf.pdf
7. https://www.hfma.org.uk/news/news-list/Article/nhs-3.3bn-increase-explained
NP-SANTEN-UK-0088 Date of preparation: May 2023